Protection Behind the Piece of Paper: Home Warranty Providers, Government Regulations & What it Means to You
October 12, 2017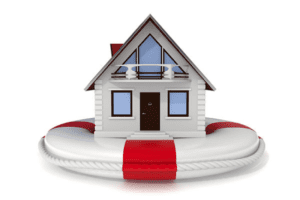 Home warranties have been around for decades; however, the need for ten-year structural warranties started in the 1970s when Congress suggested builders escrow 10% of the price of a home to cover structural defects. As builder margins were not equipped to absorb the financial impact of that 10%, home warranty companies were conceived to bear the risk.
Today, new-home warranty companies offer structural coverage in addition to programs that cover workmanship/materials and wiring, piping, and ductwork for electrical, plumbing, heating, and A/C as part of their risk management package. Warranty coverage is purchased by builders and subsequently provided to homebuyers upon closing of the home.
We all know warranties are a solid risk management tool as they provide another layer of protection and level of confidence to both the builder and the homeowner; however, how can a warranty recipient be assured about the company behind the coverage, and the protection behind the piece of paper? How can a builder know their financial investment is going to a reputable and stable company? And how can a homeowner know they will be treated fairly and protected in the event they experience a covered defect?
It's important to understand that warranties are more than pieces of paper that outline coverage terms and details. In order to maintain a warranty business and offer coverage to builders and homeowners, warranty providers must meet legal requirements and government regulations as outlined by the U.S. Department of Housing and Urban Development (HUD), as listed below:
Warranty companies must apply to HUD to obtain the authority to sell third-party warranties. Such approval is good for two years and every two years the warranty provider must re-apply to HUD for renewal.
Third-party warranty providers must prove to HUD's satisfaction that their plan will correct structural and construction defects if the builder fails to do so, and if the warranty provider fails to do so, that the insurance backer will do so. The warranty company must submit to HUD a listing of all claims, repairs, and awards made on FHA insured properties on an annual basis.
In order to be an approved warranty provider, a Quality Control Plan for reviewing and approving a builder, assuring the proper inspection of the property, reviewing the quality of inspections, and processing homeowner complaints must be in place.
If HUD believes a third-party warranty company is failing to correct legitimate defects, HUD can take action including termination of the warranty provider's authority to sell warranties.
In order to sell warranties, a company has to provide HUD with evidence the warranty is backed by an insurance company that is licensed and approved in each state where it does business.
HUD mandates that each warranty contain written language to further protect the homeowner including language regarding the transferability of the warranty to a subsequent buyer of the home, performance standards for fixing defects, the dispute resolution process, and the claims process. HUD also requires that the standards be fair and reasonable.
HUD requires that settlement offers be in writing, that the homeowner has 10 days to consider any offer, and that the homeowner be given the opportunity to accept any of the bids relied upon by the warranty company in determining the amount of the settlement. This ensures that settlement offers are bona fide and that the homeowners can get the home repaired for the amount of the settlement offer.
HUD oversees and regulates other aspects of warranty offerings including deductibles, non-cancelability, specific definitions of key coverages (e.g., definition of a "Major Structural Defect"), what must be repaired when fixing a defect, and how cases that go into arbitration must be handled.
Because home warranty companies are strictly regulated by the government, builders and homeowners can have confidence in the value and protection they provide.  Since 1997, StrucSure Home Warranty has met each of HUD's requirements, and to date, over 5,000 builders and 169,000 homeowners have benefited from our third-party warranty coverage.
If you have questions on the specific actions we take place to meet HUD requirements or the risk management and sales benefits our warranties provide, please visit www.strucsure.com, email info@strucsure.com, or call 1.877.806.8777.