January 10, 2018
Our focus on being the premier new-home warranty company is dependent on figuring out how to say "Yes" to our builder customers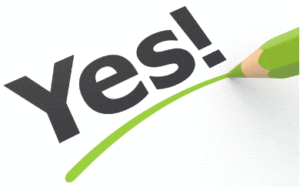 In the rush of the daily urgent tasks it is easy to say "No" rather than spend the time to recognize the needs and concerns of the customer and figure out how to creatively solve their problems.  The warranty industry is already full of mail order type warranty companies that are built on the premise to sign folks up with the least effort possible if they check the right box on the application.  However, at StrucSure we are perceived in the industry as capable of providing solutions through consultation and collaboration.  The goal is to turn a difficult risk into a "yes" and issue a warranty.
Over the last year StrucSure has made tremendous investments in people and systems.   We have recruited several experienced professionals to join our team.  We also worked very hard at creating a culture of collaboration where the knowledge of staff is shared throughout the organization.  We have also invested in systems and our website to allow our customers to quickly and efficiently get the information they need, and to substantially increase the reliability of our service.
These investments create an environment where we are able to provide custom solutions for the tougher, unique questions that come from our builder customers.  We get those questions to the right people in our organization and do our homework to come up with the right answer.   We are flexible enough to come up with a solution in almost every situation.   At StrucSure we are not a one size fits all company.   If you have a unique construction situation, a new building material, a different foundation, an uncommon need, or a customer with a unique request, we are likely the only warranty company that will sit down and listen.   All of this is exemplified in our Customer Service Pledge.
I encourage you to check out the resources and capabilities of StrucSure.   Our member benefits are summarized here.  If you are already a builder member, I would love to get your feedback on any issues, as I am here not only to help, but more importantly to listen.  You can reach me at rpoling@strucsure.com.   If you would rather speak to me personally, please send me an email with your phone number and – per our Customer Service Pledge – you will hear back from me within one business day.